April 8, 2018
Mr. Ping: The secret ingredient is… nothing!

Po: Huh?

Mr. Ping: You heard me. Nothing! There is no secret ingredient.

Po: Wait, wait… it's just plain old noodle soup? You don't add some kind of special sauce or something?

Mr. Ping: Don't have to. To make something special you just have to believe it's special.

[Po looks at the scroll again, and sees his reflection in it]

Po: There is no secret ingredient…
Capability.
Imposture syndrome.
Being enough.
These are things I've talked about a lot before, but as the semester winds down, these words and phrases keep creeping in. I know there are a lot of other students getting ready to graduate – all different ages that are feeling this way. I know there are people out there looking to change jobs that also feel this way.
New is scary, but new is necessary.
I started looking for jobs in February and started applying at the beginning of March, but this past week as I've been looking through descriptions, reading through organizational missions and sending applications and emails into cyberspace, I find myself questioning myself all over again.
While I have no issues blogging or talking on Facebook live, it's a different ballgame writing cover letters and interviewing.
I fear that I'm not doing enough.
I fear that what I am capable of isn't enough.
I fear that I'm in a gray area with my professional experience as a manager, a fundraiser, a strategic planner and my education. I am qualified for many jobs I'm looking at, but that doesn't make cross-referencing my experience with descriptions less nerve-racking.
Can other job seekers raise their hands?
It's when these phrases get into my head that I get worked up and frustrated. It's here when I have to force myself to step back and think of everything that has happened the past decade – fieldwork, jobs, volunteering and conference presentations… relationships, scholarships created, programs designed and implemented and then evaluated. There's a lot and I forget it all the time.
Undergrad seems so far away, my master's seems like yesterday and I'm excited to be here, but I'm in awe of how I arrived here and how fast.
There's no magic pill or special directions to follow.We create opportunities each day. We do what we can with what we have.
We are the magic. We just need to believe it. If we believe then others will too.
So for the next few weeks, along side my physical health goals, I'm planning time to sit down and journal at the end of the week to reflect on everything that I've accomplished and how I feel about progress.
I ask my clients to reflect about the good and the bad and everything in between, but I need to take my own advice and get it down on paper. I don't know if I'll ever get over the feeling of incapability, but I'm working on it.
Acknowledging it and talking it out helps even if it's just with myself. I have a few pages left in my journal before I need to find a new one so I might as well fill those pages before starting a new part of my life.
Then the hunt for a fresh journal will start.
So for today, I'm doing what I can with what I have with the time given. Things will fall into place when the timing is right.
❤ Cristina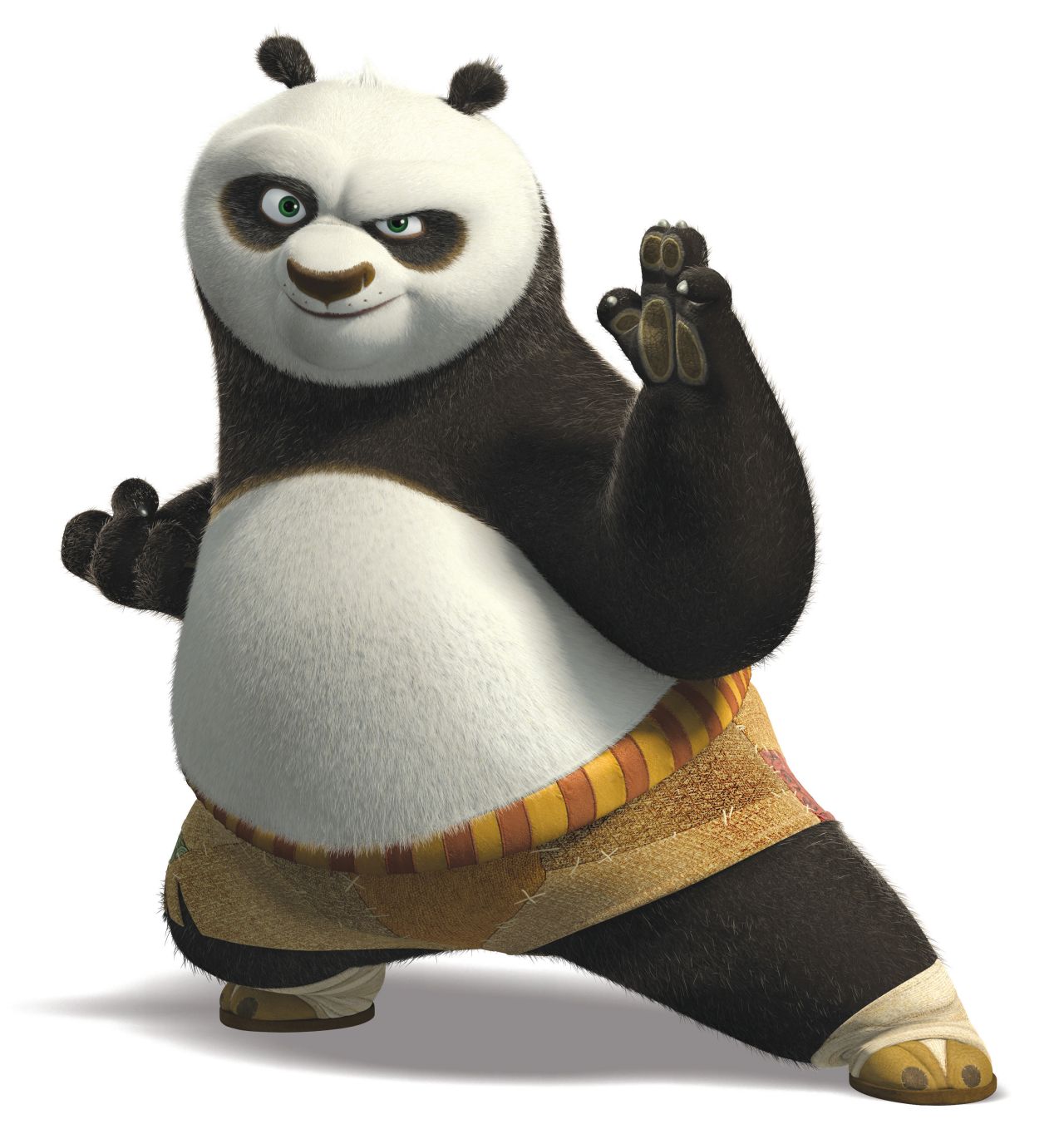 July 31, 2017
I write when I feel that I need to, so as you can tell it's been a solid month since I've written, but I don't think this is a bad thing. I've been finding outlets in running more, unpacking my apartment, hanging out by the pool and busting my ass with class. Side note – 8 more classes and the summer sessions are done. That by a lot faster than I imagined it would!
Anyway. I write when I feel inspired. I write when I feel like I need to brain dump. So let's just jump in. I'm going to preface this post with I've made excuses for myself in the past, I've heard JP make excuses for himself as well. I have clients who make excuses too. EVERYONE builds walls and barriers that prevent them from being as great as possible in whatever it is they are seeking to accomplish. But, progress and the journey is about backing away from those excuses, tearing them down and pushing yourself to see what you can accomplish because it doesn't matter what others tell you – if you don't stop making excuses you're never going to be successful.
---
At the beginning of the month, I got an email from Panera saying that as a reward member I was eligible for free bagels for the whole month. One bagel per day, no purchase necessary. Well, as you can imagine, goals have shifted since the spring and bagels fit into my plan pretty well, so, challenge accepted.
How many bagels can I eat in a month from Panera? Let's find out.
I set some rules – I had to try them all once before I could go back for the same one again.
First up – Chocolate Chip. Not bad, but not my favorite.
Favorite bagel? Cinnamon Crunch. It's covered in in cinnamon-y and sugar goodness, do I need to say more? Also, it's perfect toasted and plain no need to add anything, which is perfect because it's 82g of carbohydrates.
Anyway, here's what I learned by eating as many free bagels as I could this month.
I will willing eat 7 bagels in a month.
Bagel sandwiches are most definitely in my top three for breakfast carbs, pancakes and waffles in first and second place, respectively.
Free tastes better.
Plain bagels are a waste of carbohydrates – so I didn't even have one of those.
If you want something bad enough, you make it work.
Let's talk about #5.
I wanted a bagel, so I made it work into my day. I planned my other meals around my bagel and focused on lean protein, high volume fruits and vegetables. This allowed me the joy of consuming anywhere between 50 to 90g of carbohydrates in the bagel of my choice, while still eating enough volume to stay full and enough calories to be energized for the day.
I've had clients tell me that they don't want to track their nutritional intake. Whether it's specific grams of macro nutrients or calories (specific or broad tracking), they didn't want to have to monitor it. Well, how do people think they got to where they are to begin with? How do you think I became over 240 pounds in college? It doesn't just happen overnight. The only way to have fat loss is to be in a caloric deficit and the best way to do that is through daily diet. Abs are truly made in the kitchen and you can't out work a poor diet.
I also believe if someone has never tracked, but wants to lose weight, it'll do them some good to track for at least a short period of time and understand the difference between a portion they serve themselves and a serving size. How can they complain about no progress if they don't know how their own behavior impacts them? It's also heartbreaking when you realize how much peanut butter is in a serving versus what you believe should be the serving. Aside from being specific with consumption, I've had talks with people who don't want plan the week's meals in advanced because don't want to eat the same thing every day. Trust me, I don't blame them. But planning or prepping doesn't mean you have to eat the same thing – that may be the easiest thing to do, but it's not the only way. The real world isn't a bubble. There are parties and holidays and you can't always say no to a glass of wine or a burger at the BBQ, so why should a bubble be created to be successful?
The "right" path encompasses finding balance and having more good days than bad. It's about a specific balance that is unique to an individual's lifestyle. Planning ahead allows for the ability to make a change when something comes up last minute. It allows you to learn how to create a balance of food that fuels you and a cold beer with dinner. If they can't learn that balance when seeking to live a healthier life, the struggle will continue even after the goals are met.
Creating a healthy lifestyle isn't just about nutrition though, it's also about being active and creating a plan that allows you to accomplish your goals while not shutting out other areas of your life. Everyone has a busy schedule – busy is relative. Maybe there's some financial constraints. As a millennial, my time and money are precious and as someone who recently went back to school I understand the importance of both of these things, but if you want something bad enough – you figure it out. Planning ahead allows me to be more careful with my time and prevent burn out. Looking at my calendar for this upcoming week tells me that Monday is too busy and I will be exhausted by the time I can make it to the gym, so that day I should focus on better meal creation, but Tuesday is more flexible and I have time to be active.
Everyone has walls that prevent them from success, whether they are self-created or not. But if you want something bad enough out start to break those walls down or go around them. You stop making excuses and you make small changes. All goals are about finding something that fits the individual's lifestyle, something that they can believe in, but at the same time, be a little uncomfortable and break out of their bubble to see change. If you want the bagel bad enough you will find a way to make it fit.
❤ Cristina
June 17, 2017
When I started my weight loss I never thought there would be an end to it. I thought it would take a life time to lose weight and be healthy. Last year I talked about this before my surgery. Even days after my surgery I still couldn't believe I had accomplished the weight loss aspect of getting healthy. I couldn't believe the turns that my journey had taken and where I ended up. There are still days that I wake up and say, "yep, this is my life."
I've battled, sometimes floated, with what life is like maintaining a healthy, normal (relative to me) weight and size. Maintenance is harder than losing. It's 100% true. I haven't been losing weight for health since last year and I know that seems confusing for people who have started following me within the past eight months. That's also the difference between using your body for sport and just living life and focusing on overall health.
In previous posts you can see a shift in my mindset, in my mental health. Just like in the tone of someone's voice, there are times you can see in my writing that things were bothering me, or just weren't going in a direction I had been anticipating – which ultimately threw me off. While I've been stressed from classes, it's normal stress, it's not stress than gave me the urge to write, so I haven't blogged, but I've journaled.
The past five weeks have been tough to say the least. The idea of balance has really taken a new life form. This past week was the first week in a month and a half that I felt I truly had routine with everything and felt some kind of peace with all aspects of my life.
I have four days left of classes, then 13 days off before starting the second summer session. I decided to take anatomy and physiology this summer because they're foundation classes for my program. I need them to take other courses and by doing them in the summer it allows me to get ahead in my program. I also decided to take nutrition this summer because I have a big interest in it from my own experiences and I felt that it would be a good class to take at the same time as an intense lab course. In the long run taking these three classes actually saves me a year of school because of timing. I have busted my ass to think differently and learn how to study differently, learn how to memorize information. I have pushed myself to the point where I've said to JP "I don't think my brain can hold anymore information." His response – "Cristina that's not how the brain works." Thanks babe.
The past five weeks I have gone to class Monday to Thursday from 8 am to 12 pm. On Monday and Wednesday I go to work right after class and I'm there until about 6 pm. On Fridays I work from 6 am to 1 pm. I've been working with nine amazing clients this past month, a few new and a few re-occurring. Professional Cristina has been in full force with appropriate pockets to study. Days are packed! But I also made sure that I had the chance to have breakfast every morning with JP before we went our separate ways and that we had dinner together most nights too. Balancing professional Cristina with my relationship made it hard for me to figure out how to keep fitness Cristina in check so that personal Cristina felt that she had alone time away from professional development and relationships.
This isn't being selfish, this is being realistic. You can't give all of yourself to everyone else and then expect that you have energy left to give to yourself. I told JP this.
I told him that I missed my morning workouts. Yes, I was still going on Sunday morning's while he's still in bed, but I did miss the work week morning lifts. I like how they started my day. So we picked a day that he could do breakfast on his own and made sense for my class and work schedule – Wednesdays. In a perfect world, I'm working out five days a week because I like how it makes me feel. Monday's and Saturday's are rest days because that makes sense with my schedule. I have three back and leg combo days and my friend Alicia created two upper body days for me with the idea that one could be dropped if I getting to the gym wasn't a priority one day – and sometimes it's not. Sometimes focusing on my nutrition becomes the focus because doing homework and study is a priority.
I tell my clients on every check in that success looks different every week. I ask them do they believe the previous week was successful when they think about their goals that were initially set and what the outcomes were. I ask them what will make this upcoming week successful. If the goal is to get to the gym five days in the upcoming week, will four days still make them feel accomplished? If they reevaluated goals in the middle of the week after realizing they may have taken on too much, is that success – allowing yourself to reevaluate and not feel defeated? Is success partly looking at what you have accomplished and understanding why other things weren't done and maybe continuing to work on them each week instead of setting a hard deadline?
A YouTuber I watch often made a video about this over the past week and it had me saying yes, over and over again. Success is different for everyone and it will even look different for you each week.
Finding a new routine took a lot of effort and is still taking a lot of effort to ensure that I feel like I'm doing everything I want to, everything I need to and that I still have time to breathe. But like I do with my clients, I ask myself what good still happened this week, what was I able to get done.
This week – I got four lifts done (skipping today as a rest day). I got a 98% on my quiz in A&P. I got a 94% on my exam in nutrition. I had date night with my boyfriend and ate the most ridiculous of ice cream sundaes. My lifts felt better than they have in weeks. I wore a crop top and wasn't self-conscious about it. I gave myself a break from studying for two nights so I could relax and be strategically spontaneous.
Maintenance is hard, but to me it's not necessarily about the scale or the tape meaure. Finding a new routine is hard. Shifting focus is hard. It's through what challenges us that makes us better. The qualitative goals challenge us more than those that are quantifiable and they should. It's like oxygen, we know it's there because we're breathing, but mostly we're trusting that it doesn't run out and leave us gasping. We have to gauge our progress in our qualitative goals based on feeling and we have to trust ourselves that we're doing everything we can.
I am doing everything I can. I feel pretty good about the future.
❤ Cristina